Welcome Coaches!
Thank you for volunteering your time to coach!  Please note there is a new requirement, SafeSport training, this year.  Read more about it below.
#2 Background Check
Complete the
Background Check
process here.
Please note that the authorization and disclosure forms are required by the FCRA before we can run a background check.  We will run a SSN Trace/Address History and National Criminal/Sex Offender Database.  A county criminal search may be completed as well as deemed necessary.
#3 Coaches Code of Ethics
#4 Concussion Training
You must create a new account with the CDC to complete the training.
Certifications are valid for three years
.  If you aren't sure, please ask James for your certification status.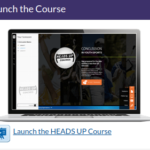 NEW REQUIREMENT THIS YEAR
#5 SafeSport
All coaches will be required to complete the SafeSport Training due to a new bill being signed into effect, the Protecting Young Victims from Sexual Abuse and Safe Sport Authorization Act.  More information can be found on the SAY Soccer website.
Use this link to access the correct training website that links the account to U.S. Soccer.  Obtain the access code by texting the coaches coordinator, James Johnson at 715-587-0434.  This certification must be repeated every two years.
 Thank you for all you do!
MMYSA Board of Directors
Draft was cancelled for 2020.  This was the information:
This year's 
draft
will take place in the Marinette High School library at 6 pm.  Please make every effort to attend!
Central Division on Wednesday, March 18th
Intro Division on Wednesday, March 25th
U08 Boys
U08 Girls
U10 Boys
U10 Girls
May attend either 

night

 starting at 6:30 pm for the presentation.
Teams are pre-selected randomly without a formal 

draft

.
Intro Division

night

 is recommended for the coaches.
Folders will not be available until the 25th.